MEETT YOUR COACH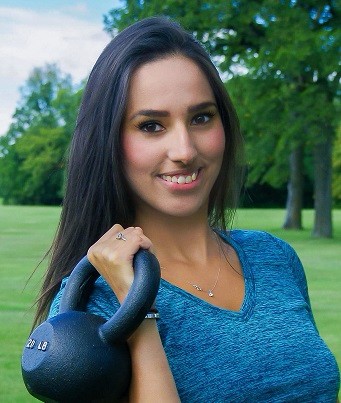 Hey, If we haven't met already, I'm Sofia Habity.
I help back pain warriors get their strength back, alleviate chronic pain and empower them to live a healthy, pain free life. I do this by merging low impact strength training techniques, postural therapies, and mobilization exercises that restore proper movement. I've helped people regain confidence in their bodies, and their ability to heal.
I believe in the body's ability to recover and heal, and also the importance of being part of an empowering community that helps us conquer our fears, and embrace our strengthens to achieve our goals.
I am a certified strength coach, and fitness trainer. I've also suffered from back pain for years. I can confidently say that without exercise, and a healthy lifestyle, I wouldn't be here today doing what I do. Strength training has allowed me to build my mental strength and get my body back after years of suffering. I remember endless, sleepless nights where I could not roll over from the excrutiating pain. I totally forgot what being pain-free felt life. After many months of feeling lost and hopeless, I decided that giving up on myself was not an option for me. So if you are in that place right now. Know that you are not alone.
If you are so ready for change, I am ready to help you.